About
Why MetLife is raising money for The Clock Tower Sanctuary
Every two years MetLife asks its staff the types of charities they want to get involved with and raise money for. And for 2019/20 an overwhelming majority of us wanted to do more to help our local homeless communities. That is why we are honoured to be concentrating our fundraising efforts for the next two years on The Clock Tower Sanctuary.

The Sanctuary helps young people aged 16-25 to deal with the chaos of homelessness and to get their lives back on track. Their Crisis Support includes access to hot meals, telephone and IT facilities, shower and laundry, storage for personal effects and friendly volunteers to talk to. Their Move-on Support includes one-to-one mentoring, skills building workshops and creative activities (cookery, yoga) to help young people gain the confidence to break away from homelessness and have a bright future.



Donations
Metlife Makes a difference
01 Oct, 2021
Dawn Davies
26 Aug, 2021
thanks for a great lunch
£5.00
Christian Higham
26 Aug, 2021
MetLife's fundraising page will be accepting donations for another 103 days.
Laura Botwright Top Donor
26 Mar, 2019
Donation in lieu of cup cakes from Dom.
£500.00
MetLife's fundraising stats
| | |
| --- | --- |
| Online donations: | £8,701.88 |
| Match funding: | £0.00 |
| Raised offline: | £8,089.44 |
| Gift Aid: | £755.25 |
| Total raised: | £17,546.57 |
MetLife is fundraising for The Clock Tower Sanctuary
The Clock Tower Sanctuary - supporting young homeless people in Brighton and Hove.
Find out more about the charity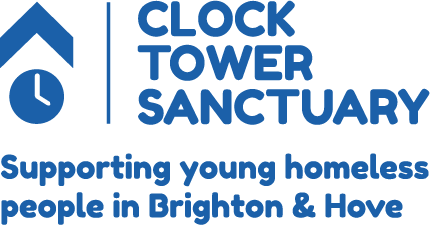 Event details
About MMAD 2021 We've extended for an extra year! Multiple activities and events will be held to raise funds for MetLife Brighton's chosen charity The Clock Tower Sanctuary.