About
Thank you everyone for supporting my charity day! It was a fantastic day, I had an amazing time and together, we raised over £2,000 for Sussex NightStop. The photo on the right was taken around 5am during the first hole of the day. It was a stunning sunrise. ------------------ The cool dude on the left is Alex. Alex is an amazing golfer and I am not. On 30 June 2017, he's agreed to join me and play golf from 4:51am to 9:17pm on our very hilly course at Brighton & Hove Golf Club. We'll both be playing with other people in a competition I've organised to raise money for Sussex NightStop. That's almost 17 hours and around 30 miles, whatever the weather. We're asking people to sponsor us so we can raise money for Sussex NightStop, an amazing charity that helps young homeless people in crisis. I've also organised a raffle with great prizes: A round for four at Lewes Golf Club A round for four at Seaford Golf Club A round for four at Worthing Golf Club A rucksack worth £110 from Badger clothing 2 x 6 month membership to WalkFit (worth £258 each) Two tickets for a show at the Theatre Royal A goodie bag from Brighton gin A painting from local artist Erin Burns A golf lesson with Anthony A framed A3 illustration by local architect and artist Alej Ez You can buy raffle tickets in the office at Brighton & Hove Golf Club or from me. The draw will happen when Alex and I finish at 9:17pm and have a curry on 30 June! There will also be a delicious curry buffet at the club on 30 June from 6pm. £12 (£2 go to SNS).
Donations
Claire Wiggins
01 Jul, 2017
Epic golfing- well done.
£10.00
Lis Bundock
30 Jun, 2017
Well done Celine! Much love, Lis, Evanna and Edie x
£25.00
Katie Parker
30 Jun, 2017
Sacha Van tienhoven Top Donor
12 Jun, 2017
I hope you reach your goal!
£100.00
Céline's fundraising stats
| | |
| --- | --- |
| Online donations: | £715.00 |
| Match funding: | £0.00 |
| Raised offline: | £0.00 |
| Gift Aid: | £111.25 |
| Total raised: | £826.25 |
Céline is fundraising for Sussex Nightstop
#SleepSafe - Help us provide a safe place to sleep every night of the week
Find out more about the charity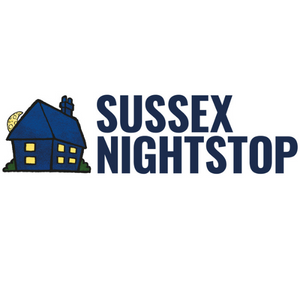 Photos
Céline hasn't uploaded any photos yet.
You can add additional photos to your page to help tell your fundraising story.