Nicky to run London Marathon 2020 for Erase Meso!
About
Dear supporters, family and friends,
 
As you may know, my wonderful friend Katherine who I met on my first day of university and remained great friends with for over 30 years died of mesothelioma in August at the age of 49.
Not a day goes by when I don't think of her. She was the loveliest, kindest, most positive person you could ever hope to meet and I'm doing this for her and to help others like her who have been exposed (probably unknowingly) to asbestos.

I'm delighted to be running the London Marathon 2020 for Erase Meso, a new charity dedicated to;
 
 1. Raising funds for asbestos cancer research
 2. Raising awareness of mesothelioma
 3. Providing hope for mesothelioma sufferers
 
I'd be incredibly grateful if you could sponsor my running efforts. If you donate you'll be contributing to much needed research for a cure.
 
Despite being banned in the UK in 1999, asbestos can still be found in many homes, schools, and hospitals. Many of these buildings were built in the second half of the last century when we were at the peak of importing asbestos into the country. A recent BBC inquiry found that nine out of 10 NHS hospitals still contain asbestos.

This devastating disease kills a similar number of people to other cancers, such as skin cancer, yet investment into research is severely underfunded. Finding new and effective treatments is absolutely crucial if we are to save thousands of people who are at risk of developing mesothelioma.​
 
ANY contribution will help fund a cure - or at least a way of managing mesothelioma...
 
THANK YOU very much - any money you give goes straight to mesothelioma research - as Erase Meso is a charity run exclusively by volunteers.
 
Best wishes, Nicky x






Donations
Abigail Richardson
16 Oct, 2020
Congratulations. Amazing feat xx
£10.00
Hannah Silvey
04 Oct, 2020
We are all so proud of you Nicky, as is my mum I can tell you that. Xx
£25.00
Stephen Stanley
03 Oct, 2020
Update from Nicky
I did it!!!!!! A virtual marathon is HARD, especially in wind and rain! My third and fastest marathon yet so I am happy. Thank you to everyone who has donated so far.
(Update posted on October 5, 2020 09:40)
Martin Greaves Top Donor
10 Dec, 2019
Behind you all the way, literally x
£100.00
Nicky's fundraising stats
| | |
| --- | --- |
| Online donations: | £645.00 |
| Match funding: | £0.00 |
| Raised offline: | £0.00 |
| Gift Aid: | £107.50 |
| Total raised: | £752.50 |
Nicky is fundraising for Erase Meso
Erase Meso is a voluntary community committed to raising funds to research a cure for mesothelioma.
Find out more about the charity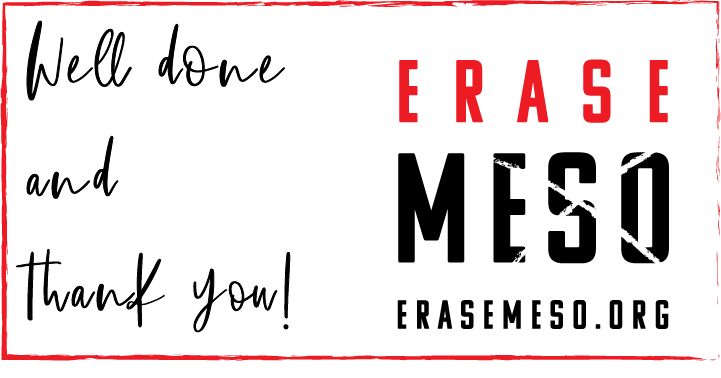 Event details
The London Marathon is a long-distance running event held in London, United Kingdom, part of the World Marathon Majors.