CFCST New Year Walk To Southport
About
UPDATED: We gathered at Victory Park at 7am, setting off long before the sun rose over Rivington. Last year's four walkers were there again: Dave Tindall, Mark Rees, John Paul Lynch and Chris Blackburn. They were overjoyed to be joined by another ten walkers. Chorley FC Commercial Manager Josh Vosper was representing the club in a very natty pair of Doc Martens. Seasoned walker Mark Pye led the way through the farm tracks of West Lancashire. Lorraine and Eddy Coulston pointed out the woodpecker who could be heard at work in a copse in Heskin. Caitlin and Hayden represented the younger generation of Chorley supporters. Dave Fearnley spoke for the majority of the walkers when he admitted to being a little under prepared. However pride of place goes to Claire Wright, who lost ten stone last year and wanted to start 2018 with a big challenge. A 20 mile walk certainly fits that bill, and she was accompanied by her daughter Kenzie and her friend Sophie. We will split the total raised as follows: 25% each to Derian House and Chorley Women's Centre, and 50% for our Fan Ownership Fund. Derian House provides palliative and respite care for children with life shortening illnesses and practical support to families through the highs and lows of the illness and beyond. Currently the centre is providing support to over 300 families. Chorley Women's Centre provides emotional support to women experiencing difficult times in their lives (including domestic violence, mental health crises and sexual abuse) and works to improve their self-esteem and confidence through counselling and drop in sessions. We've set up the Fan Ownership Fund because we think that the best possible owners for Chorley FC are the supporters. Community ownership is the best way to guarantee a long-term future for the club we love. You can find out more at http://cfcst.org/fan-ownership-fund/ Last year we raised £2500 for Galloway's Society for the Blind, Friends for You and the Fan Ownership Fund.
Donations
Ken Wotton
10 Jan, 2018
Good luck and go Chorley!
£50.00
Phillip Linsdell
09 Jan, 2018
Anonymous donor
09 Jan, 2018
Sacha Sadan Top Donor
05 Jan, 2018
Mark's fundraising stats
| | |
| --- | --- |
| Online donations: | £1,520.00 |
| Match funding: | £0.00 |
| Raised offline: | £716.00 |
| Gift Aid: | £310.00 |
| Total raised: | £2,546.00 |
Mark is fundraising for Chorley FC Supporters Trust
Chorley FC Supporters Trust exists to develop the links between Chorley FC and the Chorley Community
Find out more about the charity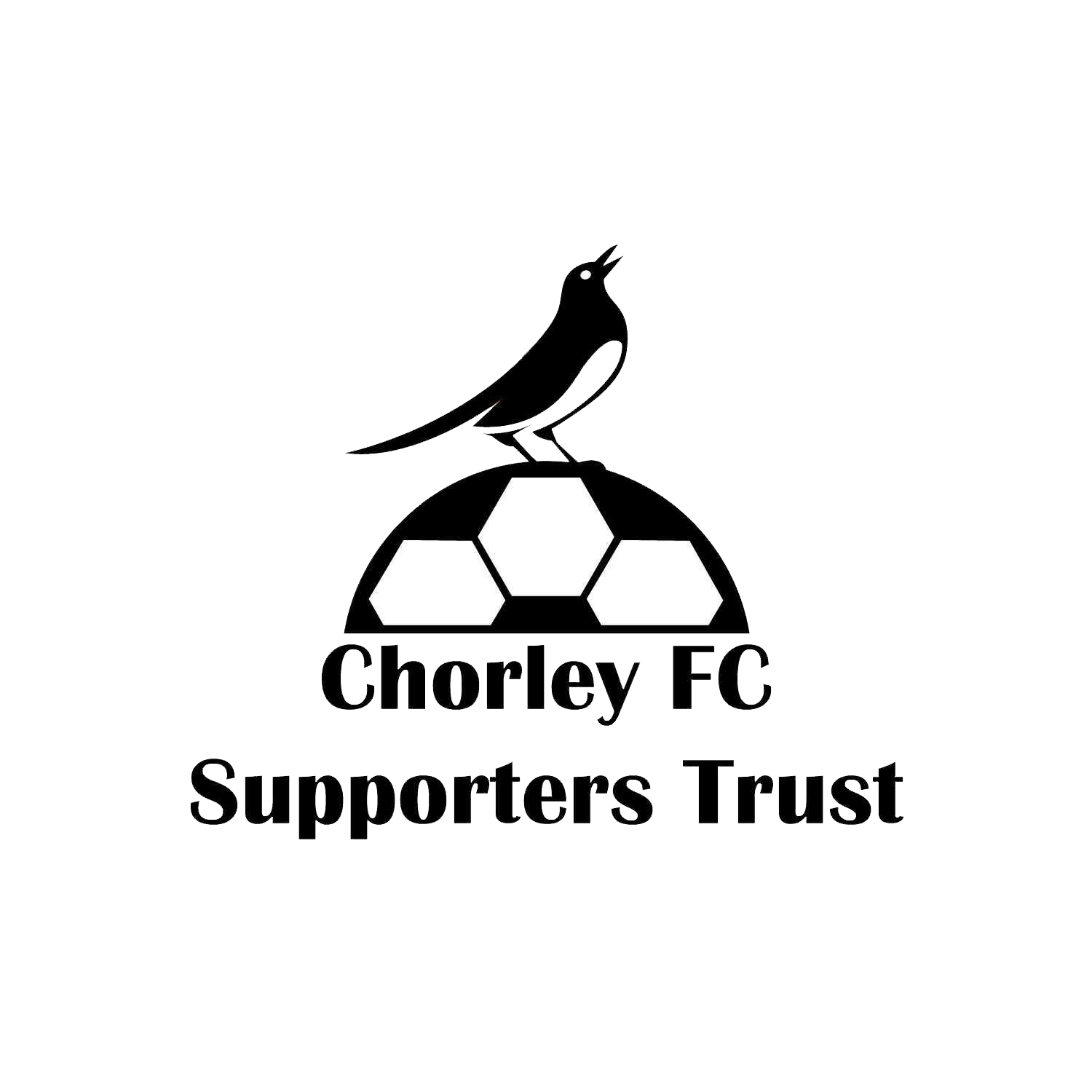 Photos
Mark hasn't uploaded any photos yet.
You can add additional photos to your page to help tell your fundraising story.