About
Kim is raising money for charity. Make a donation to help them reach the fundraising target. You can also help by sharing the page to encourage more people to donate.
Add a description to explain your fundraising project.
Kim's fundraising page will be accepting donations for another 22 days.
Kim's fundraising stats
| | |
| --- | --- |
| Online donations: | £0.00 |
| Match funding: | £0.00 |
| Raised offline: | £0.00 |
| Gift Aid: | £0.00 |
| Total raised: | £0.00 |
Kim is fundraising for One Community Foundation Kirklees
Unlocking the power of our community.
Find out more about the charity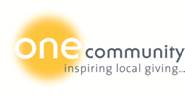 Event details
About Yorkshire Coat Mandathon!
On Saturday 7th May 2022, I will be taking part in the inaugural #BeMoreMandy Yorkshire Coast Mandathon, and walking 10 miles from Scarborough to Filey to raise money for the #BeMoreMandy Fund. Ending the day with a party in Filey in the late afternoon, with music from DJ Dave Marshall, where people can come along whether they have taken part in the Mandathon or not, it will be a great way to have fun and #BeMoreMandy. All money raised from the event will will go to support underprivileged children to young people to create memories.
Photos
Kim hasn't uploaded any photos yet.
You can add additional photos to your page to help tell your fundraising story.